Manti Te'o ran his much anticipated 40-yard dash today at the NFL Draft Combine. Te'o is believed to be available around the time the Baltimore Ravens pick and has been rumored to be selected by John Harbaugh and company (although you can never be too sure).
Harbaugh was on hand to watch Te'o's workout. While watching Te'o run his 4.82 40, Harbaugh didn't look too impressed to say the least.
Te'o's time isn't very impressive for a linebacker, but who ever said he was fast to begin with? This shouldn't be that much of a shock.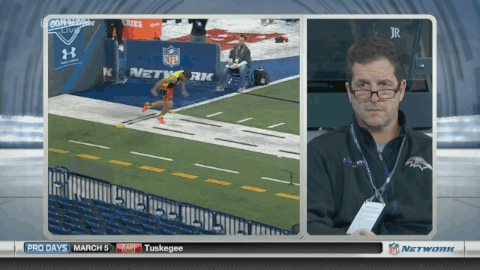 [H/T bleacher report]
Related Articles
Share
About Author
(0) Readers Comments